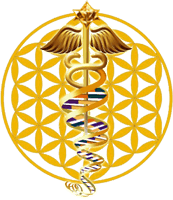 When we become out of balance with the field of creation, we begin to decay. We are no longer coordinated with the flow of creation and it begins to wall us off, compacting, even encapsulating energy around our weakest areas until we become sick or dysfunctional and our illness, our dysfunction, continues to deteriorate as blossoming doom. Decay becomes disease and our ultimate consumption from life to nothingness. If we do not become back in tune, in alignment with all of creation, it will consume us until there is nothing left.
When we return back into universal harmonization, there is a momentary bump in our energy system as it reboots. Then, we begin to pulse with the rhythm of timelessness and our healthfulness returns.
Registration and Program Information
Now Registering for 2023 classes!
Self Study Program - click here for details.
Please note ~ There is NO registration deadline for the self study program. Feel free to sign up any time! Deadlines apply only to the Certification program. Thank you!
Applications or questions about the program may be sent by email to Dr. Meg.
---
Thank you for your interest in our Certification Program! On this page is a complete prospectus of our program. Feel free to download what you need, or read online. Everything you need is included! If you prefer a hard copy please click here and you will be redirected to a request page. You will receive your package via regular mail. Hard copies contain everything on this page. Dr. Meg would love to welcome you as a Touching the Light Practitioner or Instructor...or both!
Once you have read these documents if you have further questions feel free to email Dr. Meg at [hidden email] and she will be happy to personally assist you! Thank you so much!
Documents
---
Payment Options
Deposits and Tuitions are non refundable because we are so excited to have you when your deposit is received; we order your class materials right away! We do, however, realize that life stuff can come up so we offer you two years to enter and/or complete whichever level or levels you sign up for. Tuition must be paid on schedule regardless unless a mutual agreement is made between Touching the Light and you.
Application fees can be paid online - up-front deposit holds your space. Pay in full for 5% discount.
Level 1 Certification at $4995

Level 2 Certification at $2495

Instructor Certification at $5995
Silver Package (Contains Level 1 and Level 2) at $6995

Sign up now and SAVE!
Buy Now: $695
Save another 5% if you pay in full
Buy Now: $6645.25
Gold Package (Contains Silver plus Instructor) at $11995

Sign up now and SAVE!
Buy Now: $1195
Pay in full to get this amazing discount
Buy Now: $11395.25
---
Donate to our scholarship program!
Every year Dr. Meg has quietly given limited sliding scale scholarships so that those who are called but cannot afford the regular program tuition can attend Touching the Light. She would like to be able to offer deeper scholarships for students who know they are called to work as healers but do not have the resources to attain the kind of credentials we offer. Because of this, we have set up a donation account to help sponsor students so that they can take the program. There are many background expenses to running a program this far and wide, and because of that we are unable to offer it without costs. We are a solid, long standing program with graduates all over the world. We offer online and in person training. Our scholarship program will help to cover these costs and we and future students wish to give our gratitude to anyone who would like to contribute to this fund. Infinite gratitude to you!