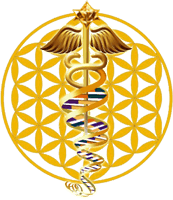 When we become out of balance with the field of creation, we begin to decay. We are no longer coordinated with the flow of creation and it begins to wall us off, compacting, even encapsulating energy around our weakest areas until we become sick or dysfunctional and our illness, our dysfunction, continues to deteriorate as blossoming doom. Decay becomes disease and our ultimate consumption from life to nothingness. If we do not become back in tune, in alignment with all of creation, it will consume us until there is nothing left.
When we return back into universal harmonization, there is a momentary bump in our energy system as it reboots. Then, we begin to pulse with the rhythm of timelessness and our healthfulness returns.
We do not share your information with any third party.
Be sure to add [hidden email] to your address book to ensure delivery.